We had our annual Walk-a-Thon kickoff assembly today!  We are walking to a dude ranch in our Western Walk!
September 19- forms sent home and collections begin
October 3rd- Western Walk Walk-a-Thon
October 7- Walk-a-Thon rain date (if needed)
October 16- Completed sponsor sheets and pledge money due for prize eligibility
In support of Sunday's Down Syndrome Buddy Walk, and our very own Abby Hayes, tomorrow will be a "wear green" spirit day!  Come to school in your Gator GREEN!
Beginning on October 1, 2014 the process for obtaining school volunteer ID badges will change. Due to our vendor increased costs and national and county search criteria each Volunteer ID badge will now cost $18. The background check may take up to five days before you actually get your ID badge via US postal service. It is important to plan for this time as there will be no exceptions to this waiting period. For the well-being and protection of our students which is our number one priority, any volunteer who may be left alone with a student in the Hilliard City Schools is required to have a volunteer background check. A volunteer ID badge will be valid for five years.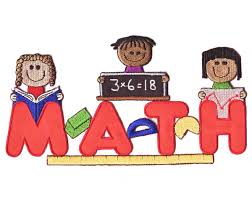 In response to a November 2013 parent survey asking parents what type of information and help was needed with regards to elementary math, Hilliard City Schools has created a parent website.  Parents asked questions about the curriculum being taught and why it was "different" from when they learned how to add, subtract, multiply and divide.  This website is meant to give parents some background on why different methods are taught at each grade level.  It will also show video examples of ways parents can work with students at home to help alleviate homework stress. more
The current PTO officers and emails are available for your needs.  Thank you for your continued support!