The Walk-a-Thon was a GREAT success!  The students had a blast.  Thanks for everyone's support in making this event a wonderful one!  Even though we were shy of our goal, Mr. Landon was impressed with the nearly $10,000 raised and followed through with the HUMAN SUNDAE!  First image is the top money raisers in the school.  The second image is the drawing for 4 additional Target gift cards. Mrs. Kuney's class was awarded the Golden Toe for the most money raised.  Mr. Landon's family wouldn't miss this!!!  Luckily for him, all of the toppings were gone before Mrs. Landon could take part.
read more…
Welcome to Growing Readers!  Hilliard City Schools knows that working together to nurture a love of reading will help your child develop into a confident reader. Our team of reading coaches and teachers have put together a web page with ideas and activities that will help to create a bond, and stimulate conversation outside of the school day with parents and students. You can check the web page each month for new topics and activities to do at home. It's our hope that through this yearlong partnership with parents we will empower our students to be better readers. Visit the Site Now
Beginning on October 1, 2014 the process for obtaining school volunteer ID badges will change. Due to our vendor increased costs and national and county search criteria each Volunteer ID badge will now cost $18. The background check may take up to five days before you actually get your ID badge via US postal service. It is important to plan for this time as there will be no exceptions to this waiting period. For the well-being and protection of our students which is our number one priority, any volunteer who may be left alone with a student in the Hilliard City Schools is required to have a volunteer background check. A volunteer ID badge will be valid for five years.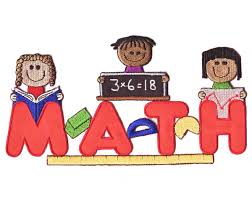 In response to a November 2013 parent survey asking parents what type of information and help was needed with regards to elementary math, Hilliard City Schools has created a parent website.  Parents asked questions about the curriculum being taught and why it was "different" from when they learned how to add, subtract, multiply and divide.  This website is meant to give parents some background on why different methods are taught at each grade level.  It will also show video examples of ways parents can work with students at home to help alleviate homework stress. more